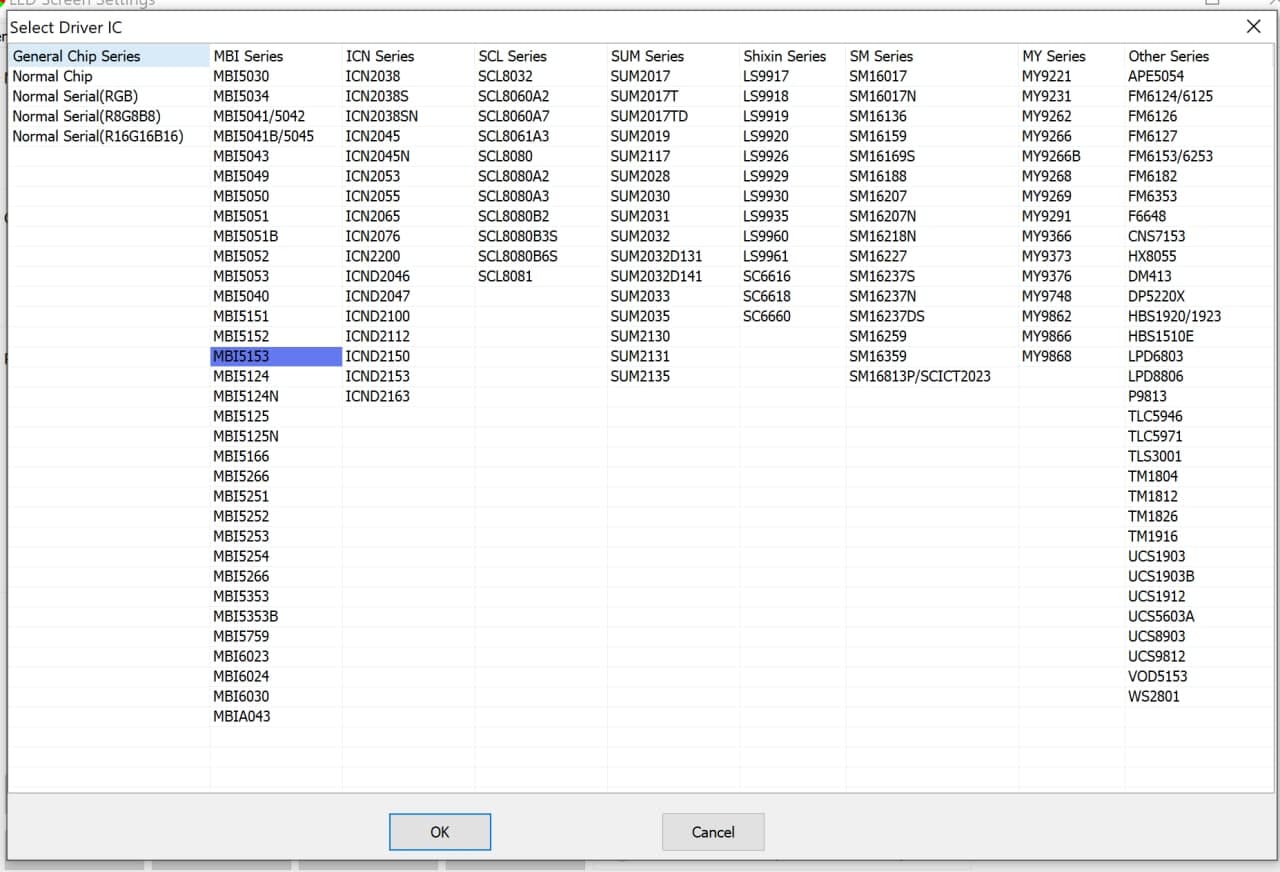 Written by
Lucas Teske
on
Getting the panel to work with a Colorlight 5A-75B
The way I did is use a Colorlight Hub 5A-75B board with their original firmware and software. The software I used is Colorlight LED Vision 6.9. Just becareful that when you open, it will send packets like crazy and will probably DoS your network.
Plug the 5A-75B in your computer ethernet card and plug the 5V power supply to the 5A-75B
Open LEDVISION 6.9 software
Go to Control -> LED Screen Settings (the password is 168)
Select Use Net Card and click Auto Select. It should scan and find your 5A-75B on the right side
Click on Receiver Card Parameters
Select Screen Param -> From Computer (Immediate Effect)
You can try selecting a preset (which didn't work for me) clicking in the button Load
Or just click the Inteligent Setting button to manually configure the controller.
Then you can click in Select Driver IC to change the IC
Which should show you a lot of information.